About Iris
Bold, fearless and colourful
Bold, fearless and colourful. Illustrating Slappendel's own nature and personality in every collection, her designs stand out to enable you to express your own personality on the bike and most importantly have fun with every ride.
After retiring from a 12-year professional cycling career at the end of 2016, former Dutch National Road Champion Iris Slappendel began working on her new apparel brand; I R I S, her first name but also an abbreviation – 'I Ride In Style'.
After years of collaborating with cycling brands creating designs for them (whilst juggling her professional racing career), Slappendel decided that if she truly wanted to create the perfect cycling apparel brand she would need to own the process from start to finish. In 2017, I R I S was born so Slappendel could have complete control over the materials, the fit and the design to create products that in her eyes didn't compromise on performance or style.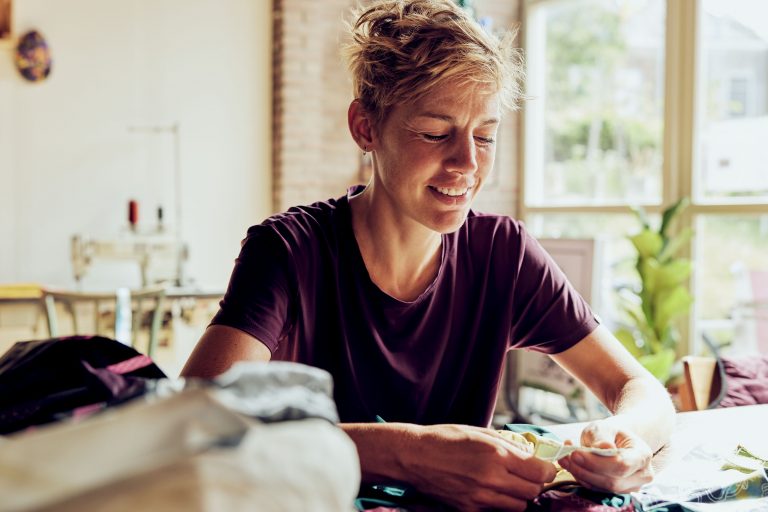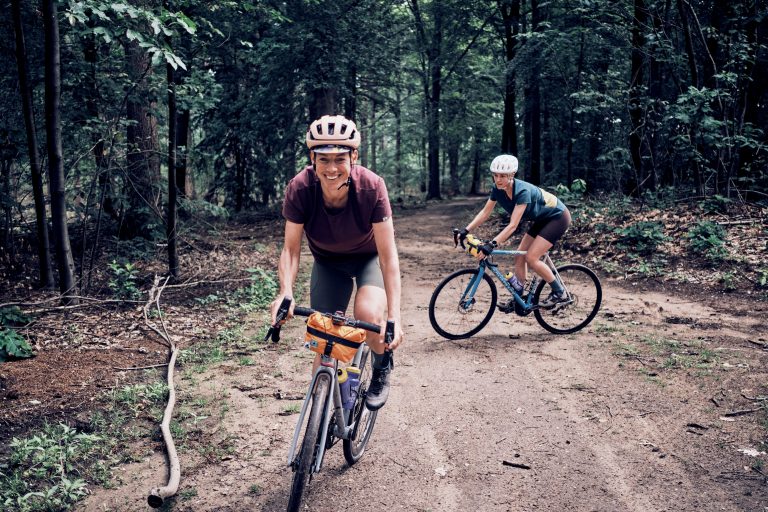 Design
I R I S designs don't hold back. They are bold, fearless and colourful illustrating Slappendel's own nature and personality in every collection. Her designs stand out to enable you to express your own personality on the bike and most importantly have fun with every ride.
The collections are carefully curated limited runs for all genders and sizes, to provide unique designs so that all eyes are on you.
Performance
You don't have to be a medal winning champion to ride in high-performance cycling apparel. Slappendel obsesses over the details of each item; from sourcing and selecting the right fabrics for the garments purpose, to smart design like the magnetic closure for a faff-free pee stop.
Being a former National Champion and part of the professional road peloton from 2004 – 2016, Slappendel has extensive knowledge and insights into the fit and functionality of cycling apparel that doesn't compromise on performance.
Responsible
I R I S actively makes choices to reduce the impact on the environment to create timeless kit that you can wear year-in year-out to make every piece last longer. Each new collection can be mixed and matched with previous collections to ensure no item becomes redundant.
The suppliers we work with are committed to sustainable practices and materials. I R I S works closely to source sustainable materials and develop the product design utilising their years of craftsmanship.
I R I S uses OEKO-TEX certified fabrics, a process that certifies sustainability and safety standards in raw fabrics.
I R I S uses BLUESIGN certified fabrics. BLUESIGN traces each textile's path along the manufacturing process, making improvements at every stage from factory floor to finished product.
I R I S is also committed to a no overproduction policy to ensure every item finds a happy owner (including returns).
Faulty goods are repaired instead of replaced. Please read more about our repair service here.
Slappendel is also creating custom collections solely from leftover virgin material that would usually end up being thrown out. These product are all part of the Revamp Collection .
Activism
Cycling is a sport of rules, and Slappendel is a force of nature, breaking all the rules to strive for fairness in cycling. Demonstrated by her work in co-founding and her position as Executive Director of The Cyclist' Alliance; an independent union for professional female cyclists that provides holistic support for riders and campaigns for change from minimum salaries to equal media coverage.
The most recent project; Super Future Females, demonstrates that creating change is always top of the agenda. By working together with different artists to bring awareness to the issue of inequality and create conversation in the community in a fun and positive way through fun off the bike apparel designs. [Benefits of this project are donated to The Cyclists' Alliance].