IRIS cycling apparel is bold, colourful and unique so that you can express your individuality on the bike, but we also know that to feel fearless you need the colourful confidence guarantee and that means feeling comfortable and secure every time you pull on your IRIS kit.

Our kits are a true pro fit and are intended to be worn slim, the jersey fabrics have plenty of stretch, so it is form fitting without being restrictive. If you're "between" sizes, consider going up or down based on your preference of length and compression. But we need to warn you, especially the bib shorts fit tight, so when in doubt, let us help you out!
For the winter apparel (long sleeves and jackets), we advice you to size up when in doubt, so there's room to layer and to gain some winter weight.
Our women's sizing chart measurements are listed below in centimeters, scroll further down for real world examples.
Still not sure about your size and fit? Send an email to ask@i-ris.cc with your measurements (you may also add a picture of yourself), and we will get back to you!


How to Measure
Our size charts are based on the measurements above. Use a tape measure and these guidelines to determine your size. A friend might come in handy to help you with measuring. If you don't have a tape measure, you can use a piece of string or ribbon and then measure it with a ruler. Please note: garments may vary due to design and manufacturing differences.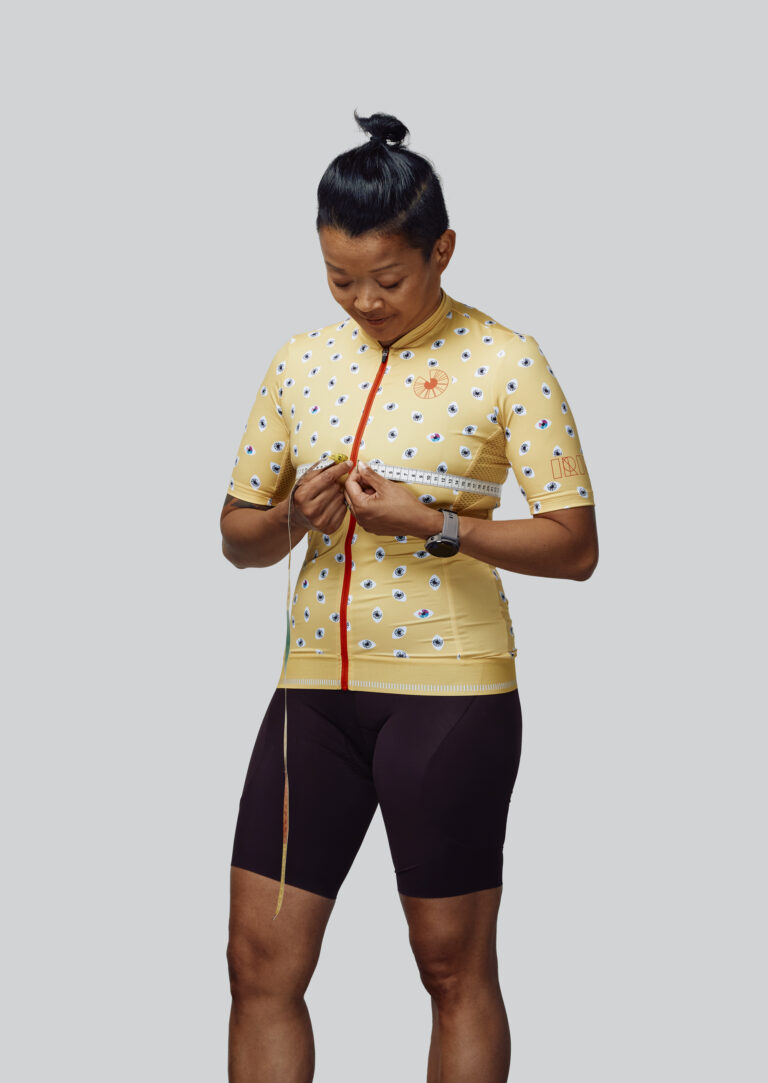 Chest:
Measure around the fullest part of your chest and keep the tape level under your ams and across your back.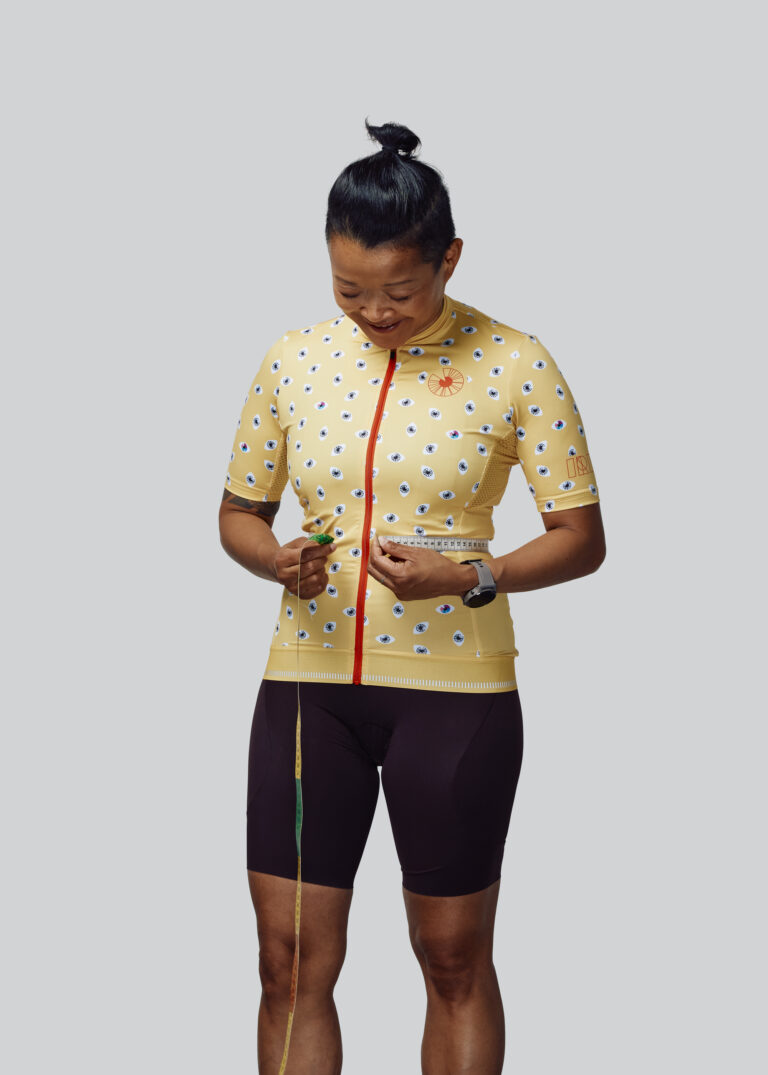 Waist:
Measure around the smallest part of your natural waistline, where your body bends side to side.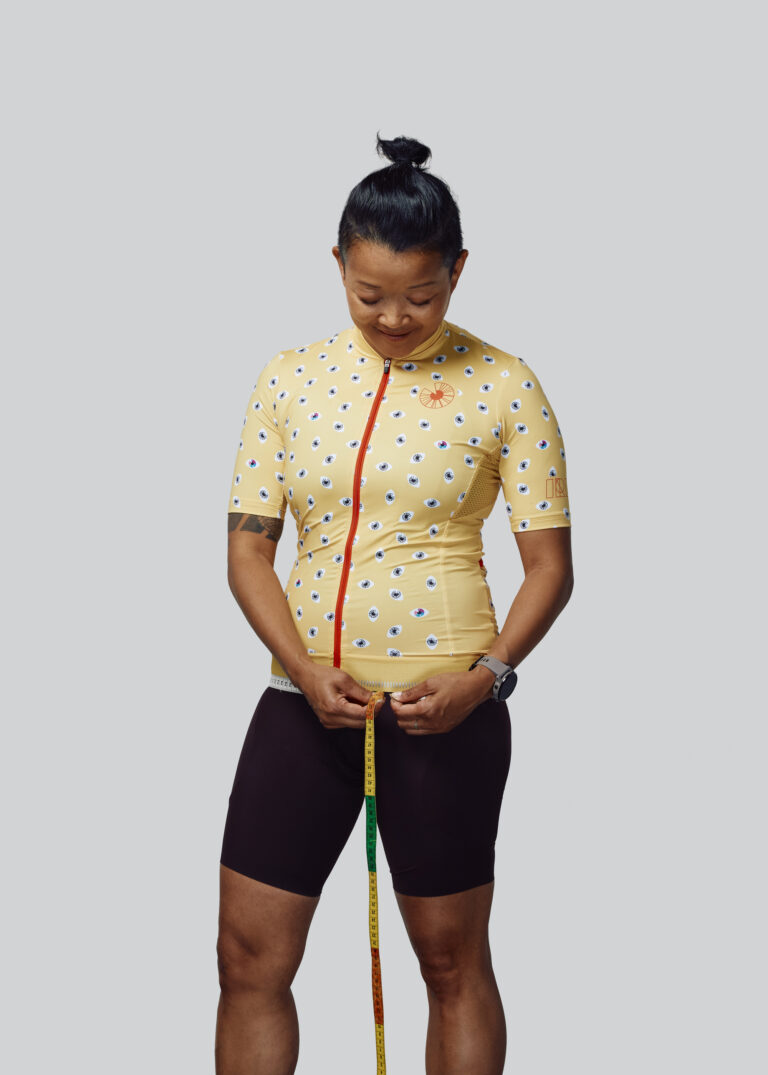 Hip:
Measure around the fullest part of your hip. Tape should fit comfortably.
Real world examples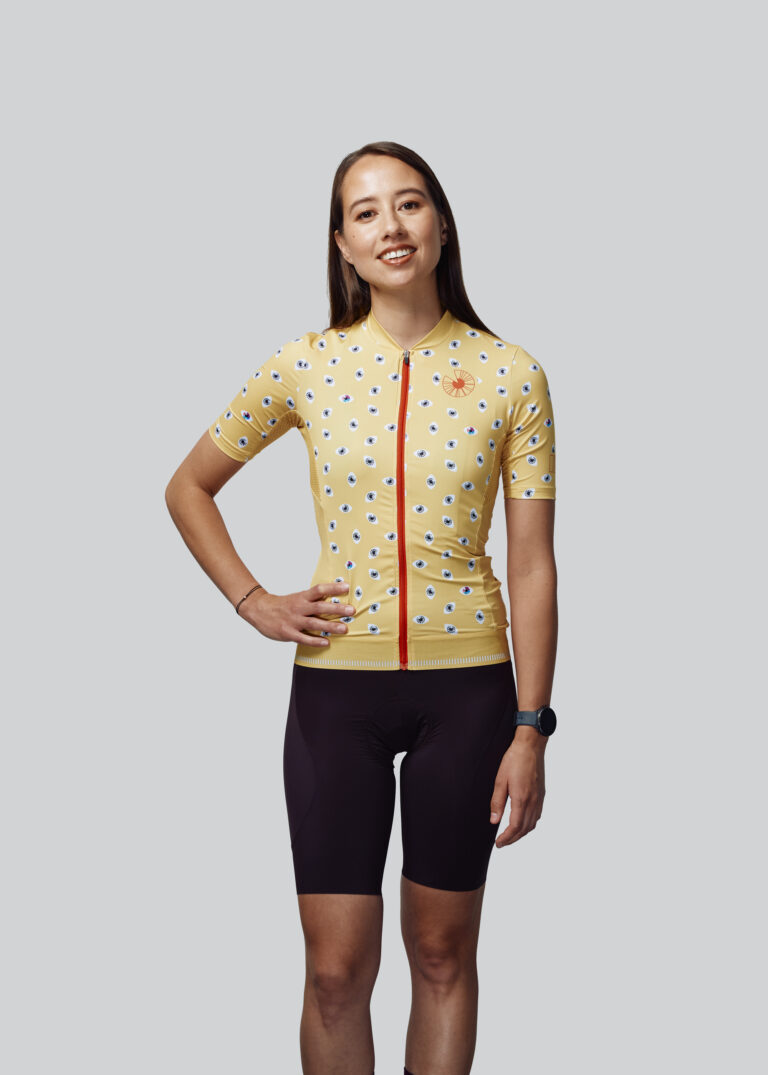 Melline wears a size XS jersey XS and bib short
Length: 168 cm Chest: 78 cm Waist: 67 cm Hip: 94 cm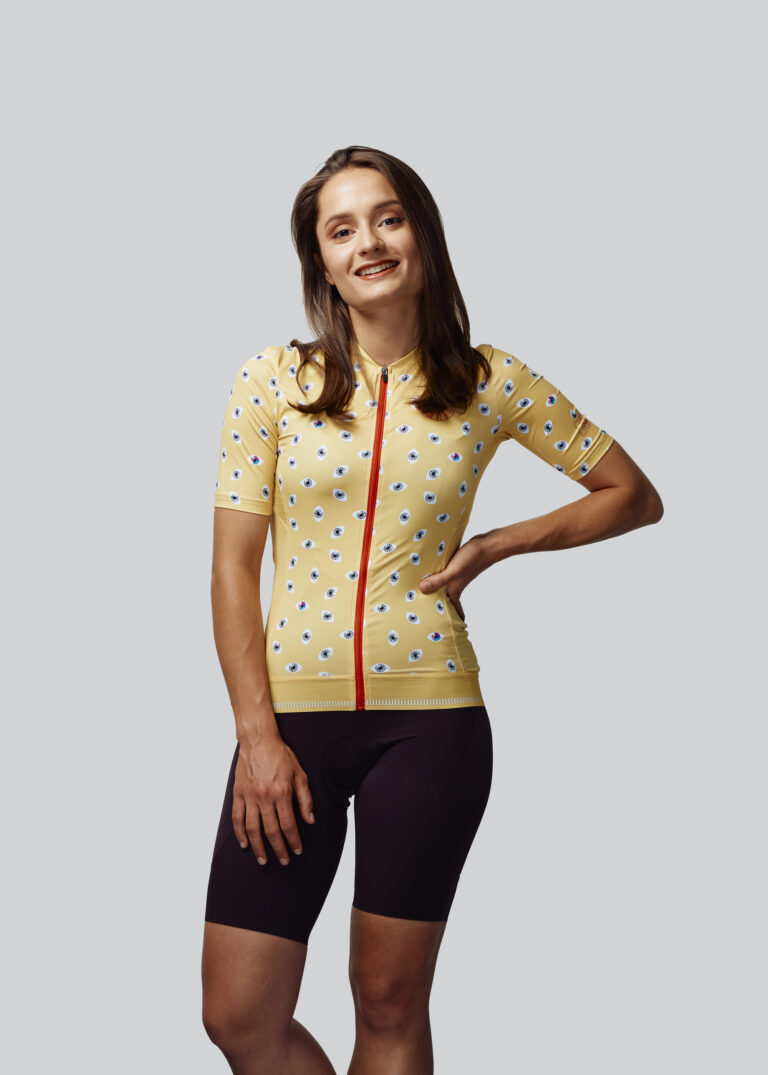 Julia wears a size XS jersey and S bib short
Length: 162 cm Chest: 85 cm Waist: 66 cm Hip: 97 cm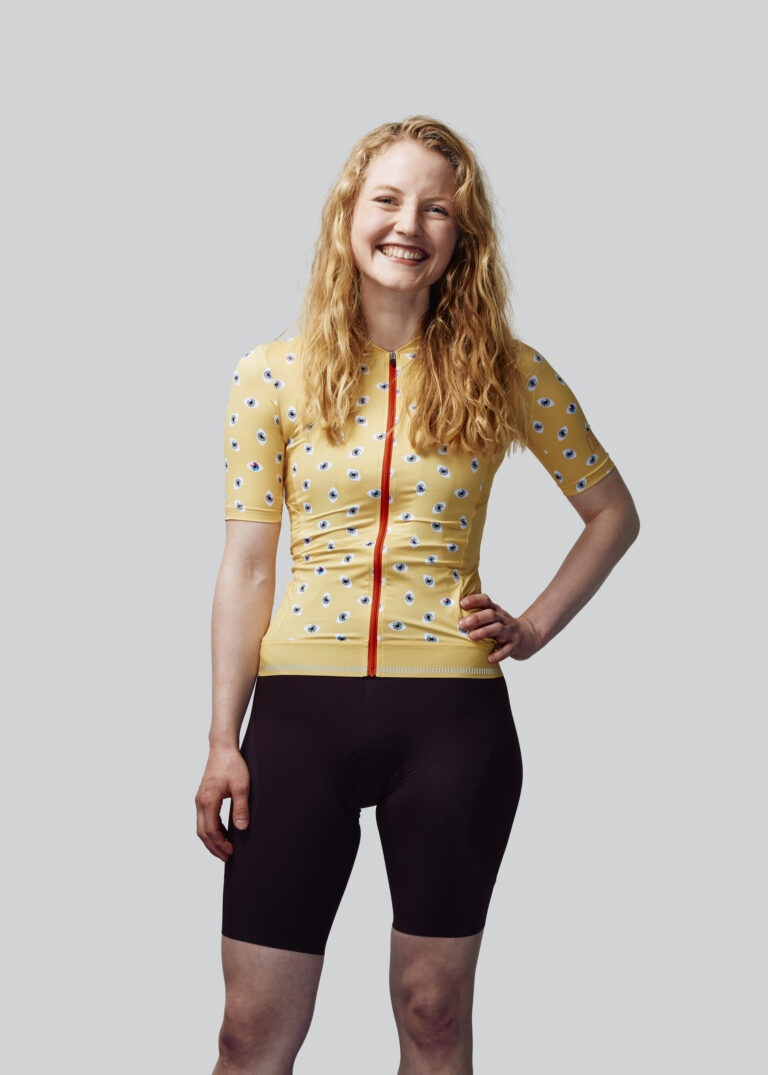 Charlotte wears a size XS jersey and S bib short
Length: 170 cm Chest: 84 cm Waist: 72 cm Hip: 103 cm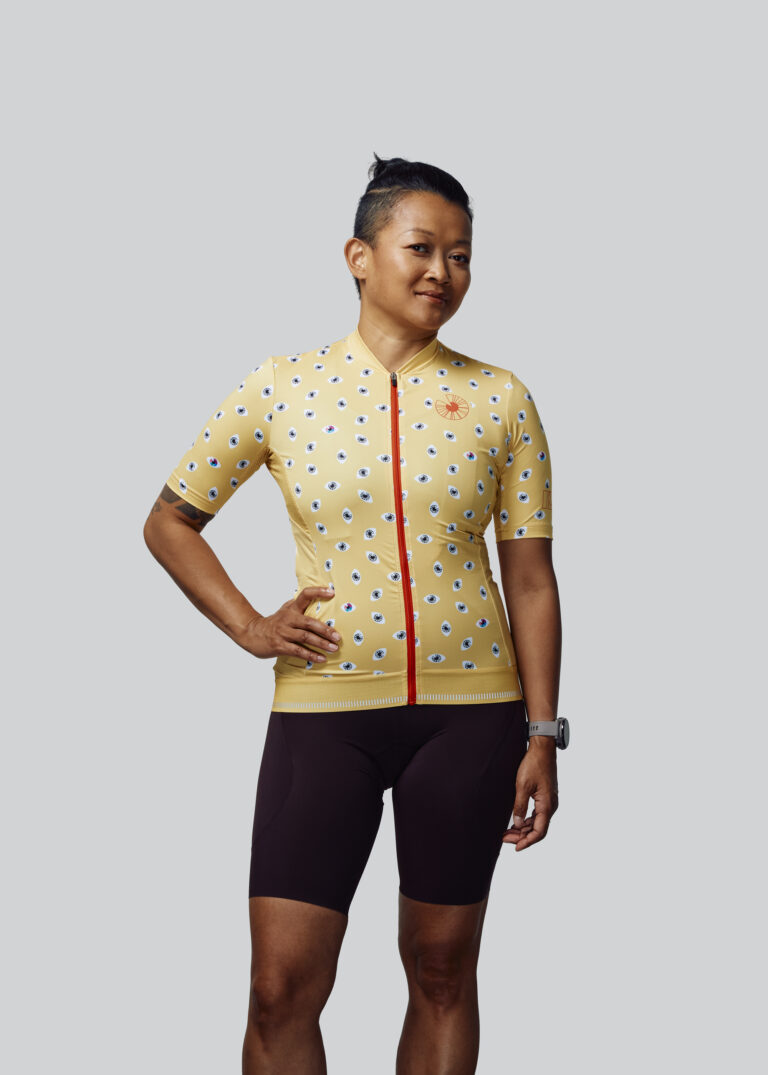 Natalia wears a size S jersey and S bib short
Length: 157 cm Chest: 84 cm Waist: 75 cm Hip: 99 cm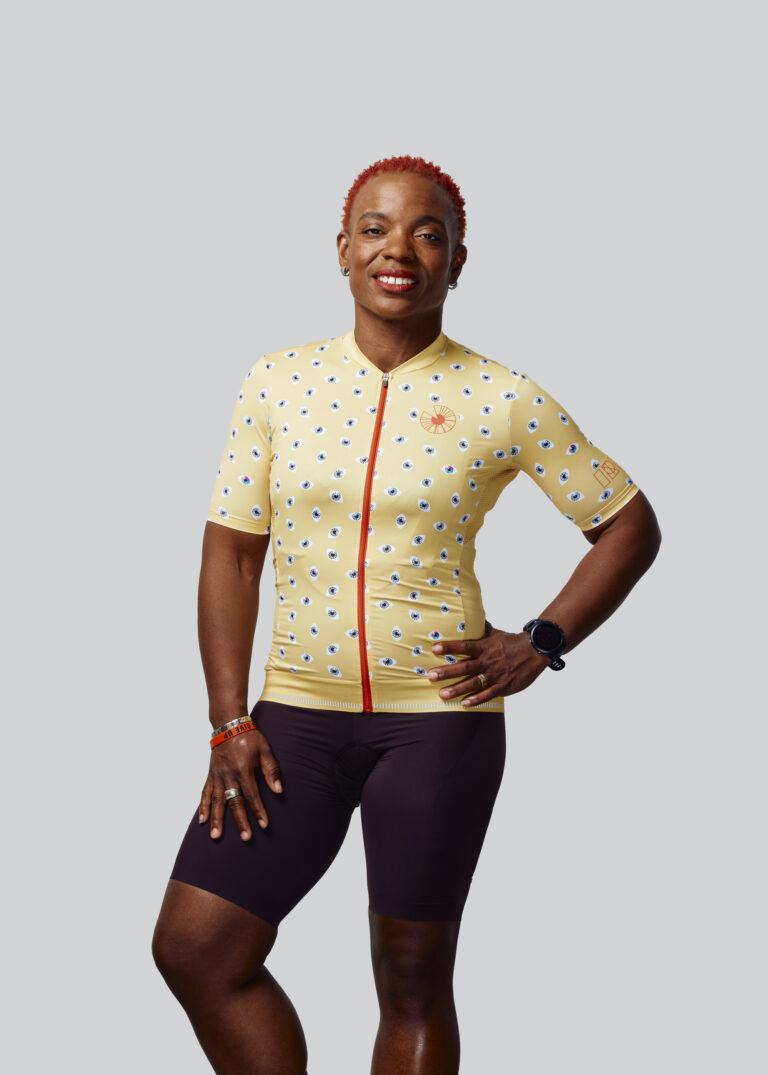 Zulema wears a size M jersey and L bib short
Length: 165 cm Chest: 90 cm Waist: 82 cm Hip: 102 cm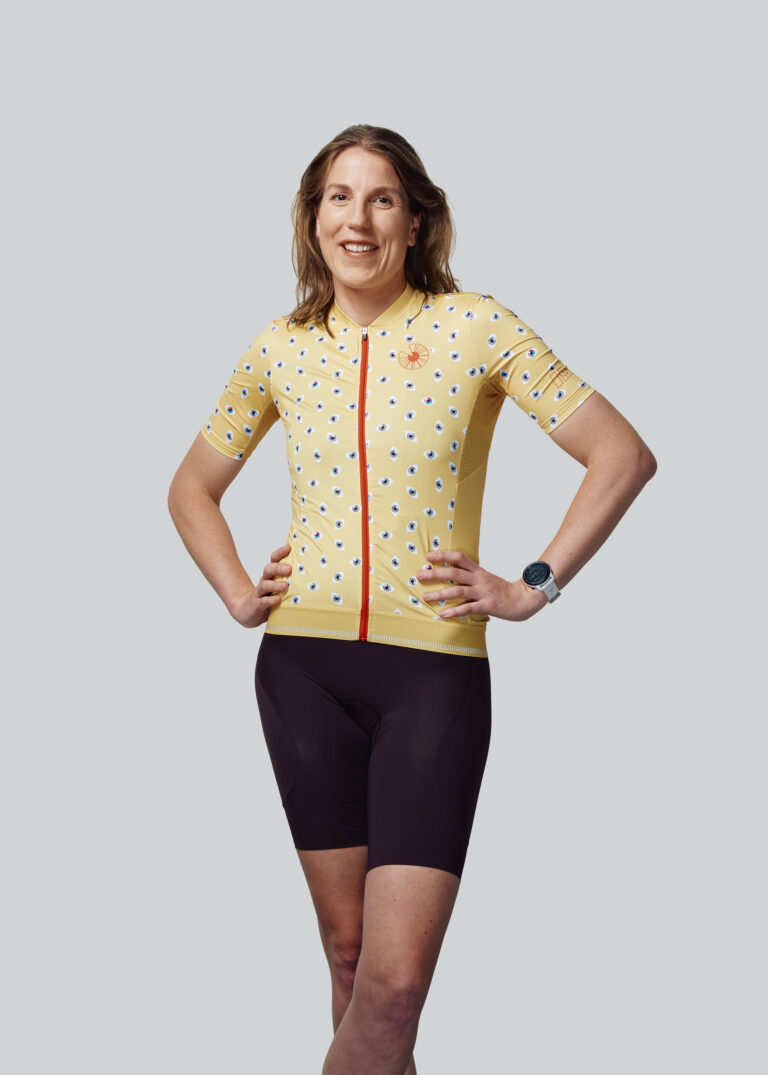 Evi wears a size M jersey and M bib short
Length: 183 cm Chest: 89 cm Waist: 72 cm Hip: 102 cm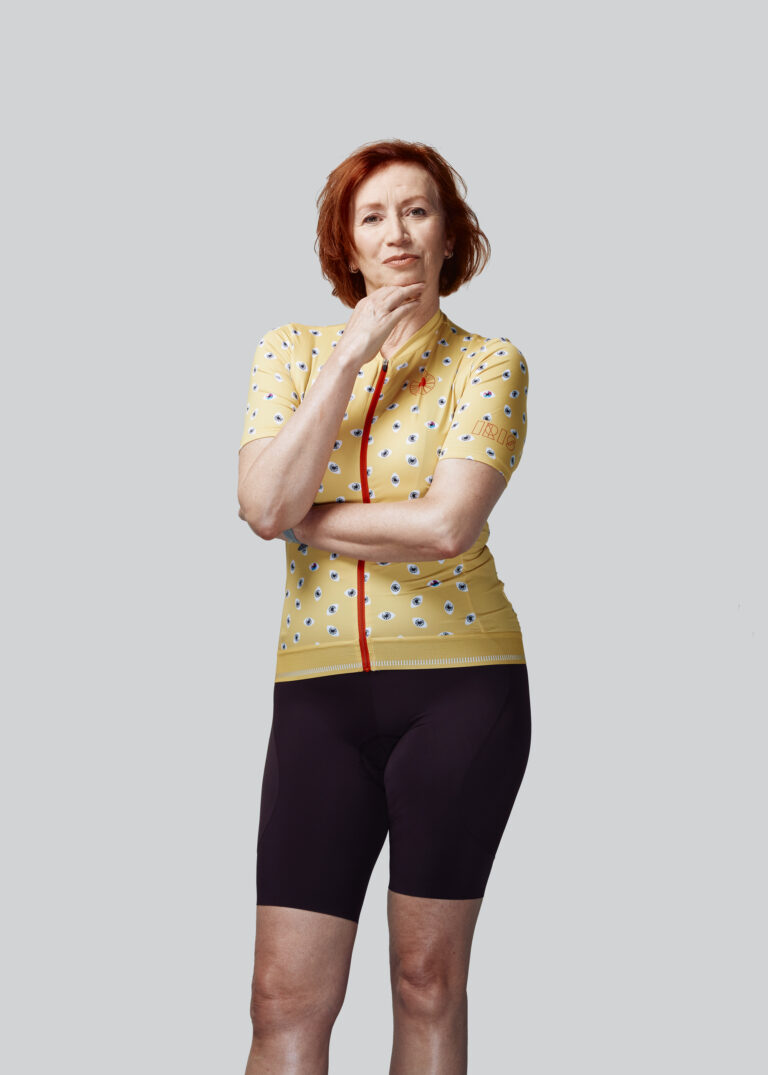 Ellen wears a size L jersey and L bib short
Length: 180 cm Chest: 101 cm Waist: 90 cm Hip: 111 cm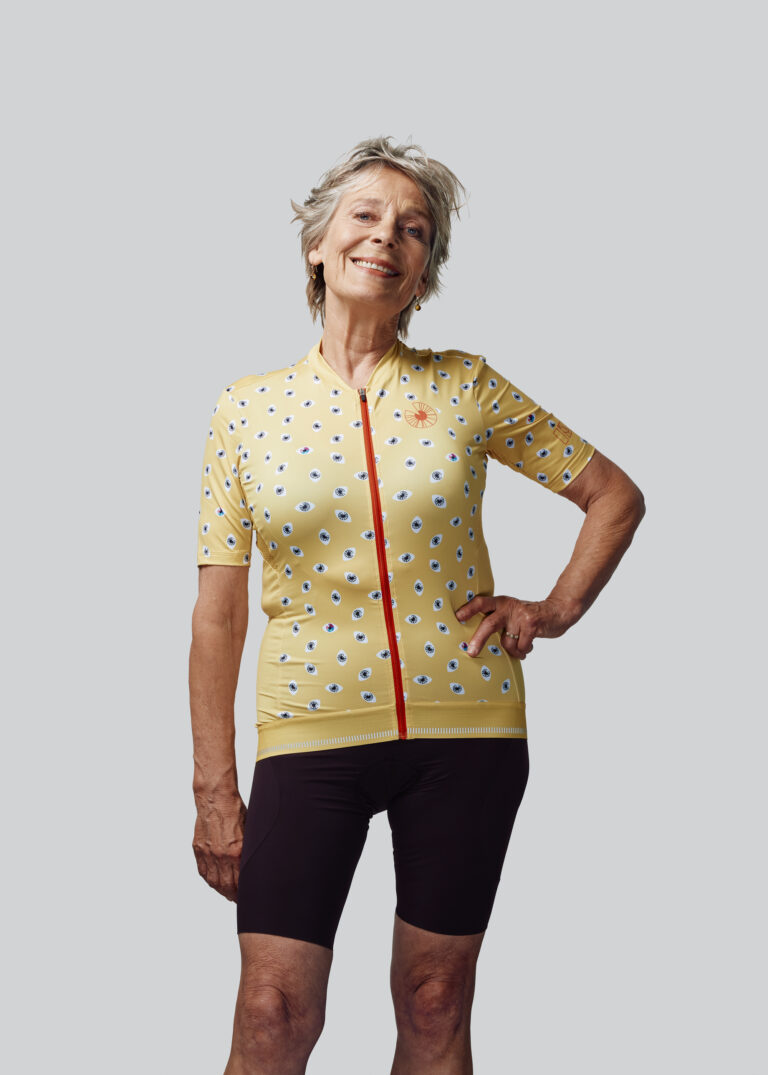 Ellen wears a size L jersey and M bib short
Length: 167 cm Chest: 97 cm Waist: 89 cm Hip: 101 cm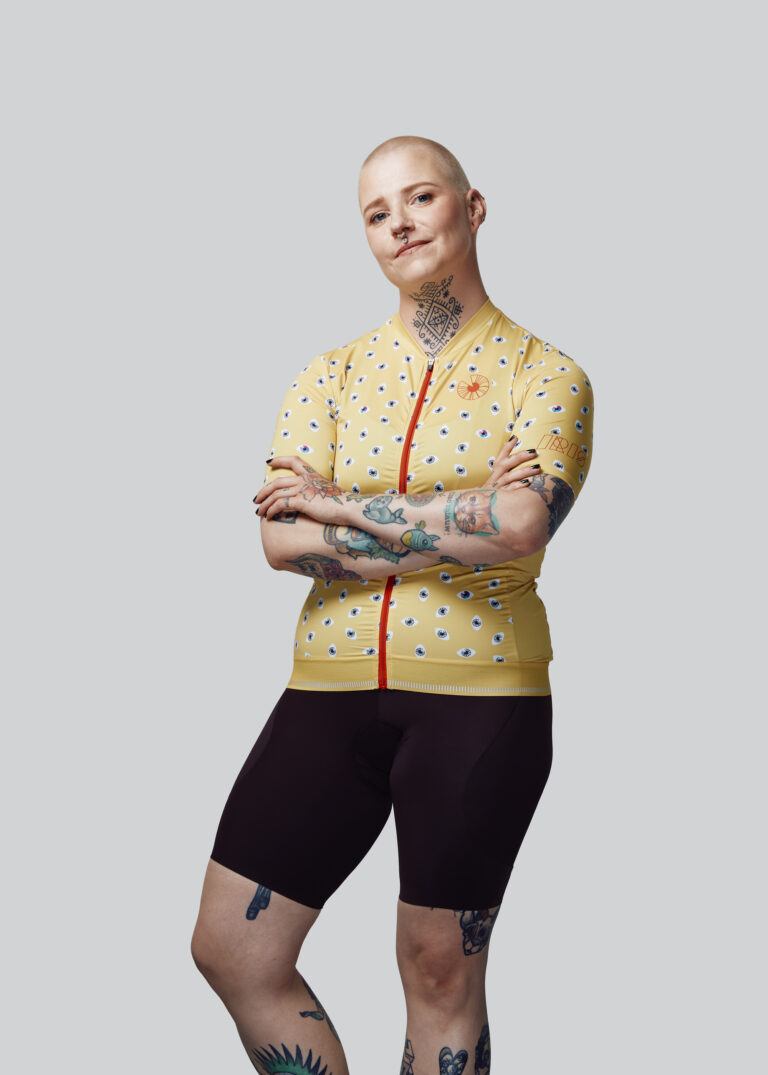 Floor wears a size XL jersey and XL bib short
Length: 171 cm Chest: 103 cm Waist: 89 cm Hip: 110 cm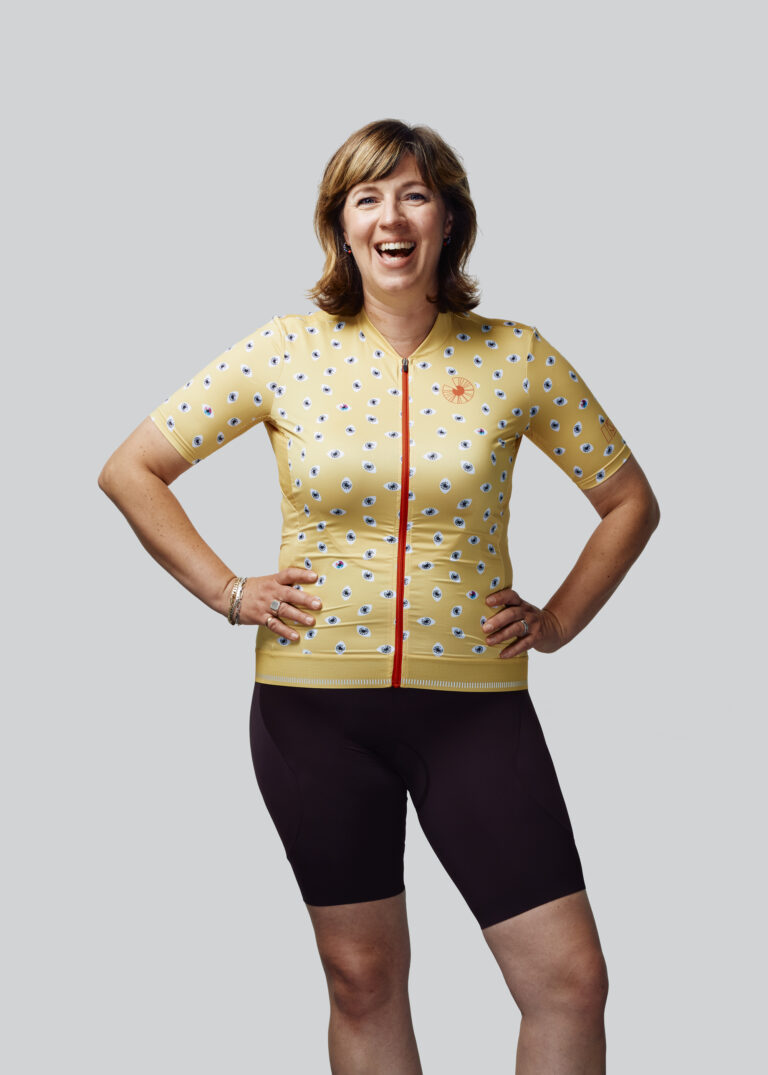 Elseline wears a size XL jersey and XXL bib short
Length: 174 cm Chest: 105 cm Waist: 99 cm Hip: 117 cm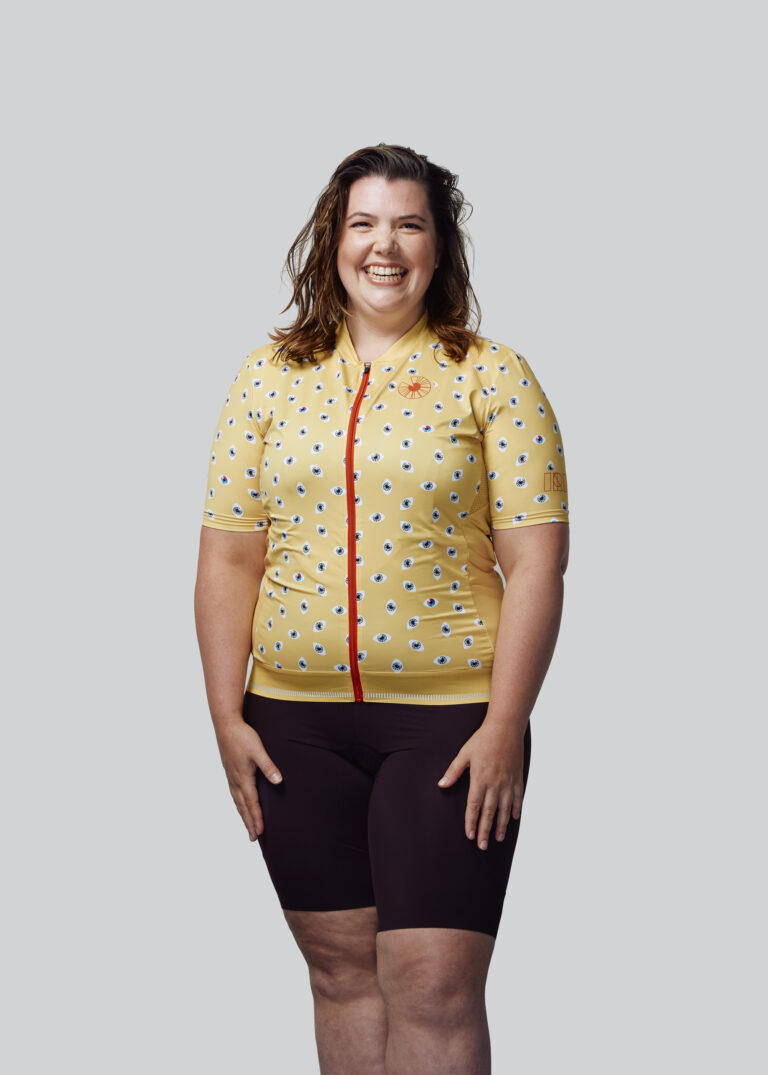 Marlies wears a size XXL jersey and XXXL bib short
Length: 157 cm Chest: 100 cm Waist: 94 cm Hip: 115 cm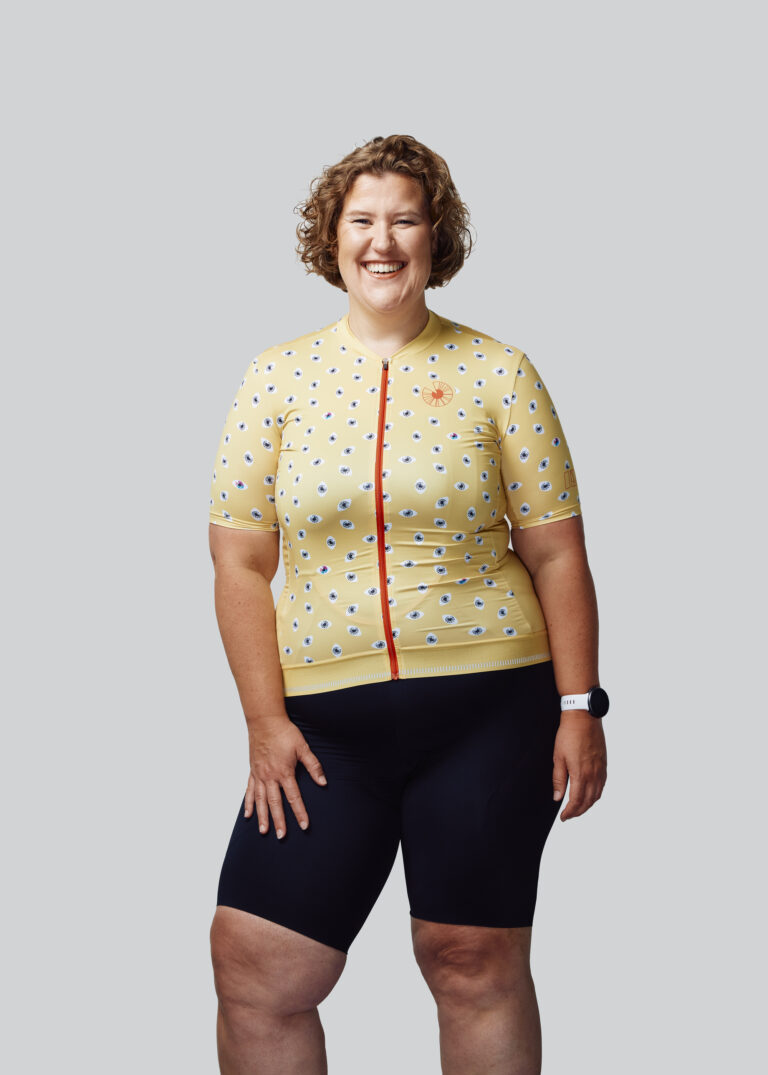 Janneke wears a size XXXL jersey and XXXL bib short
Length: 178 cm Chest: 114 cm Waist: 107 cm Hip: 131 cm